Home
WIN A OONI PIZZA OVEN!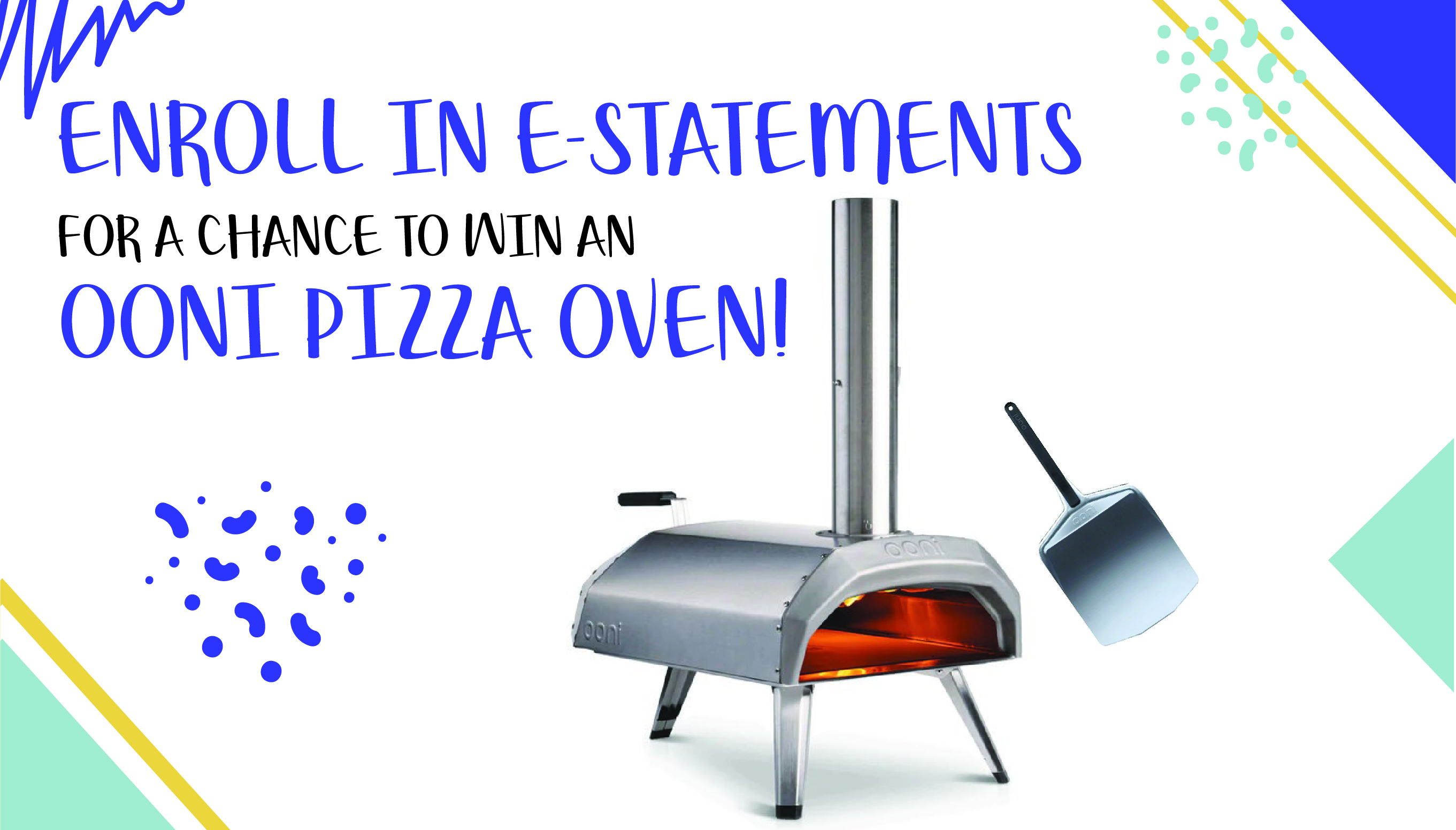 Click Here for official rules
IT PAYS TO REFINANCE WITH US!
(See details below)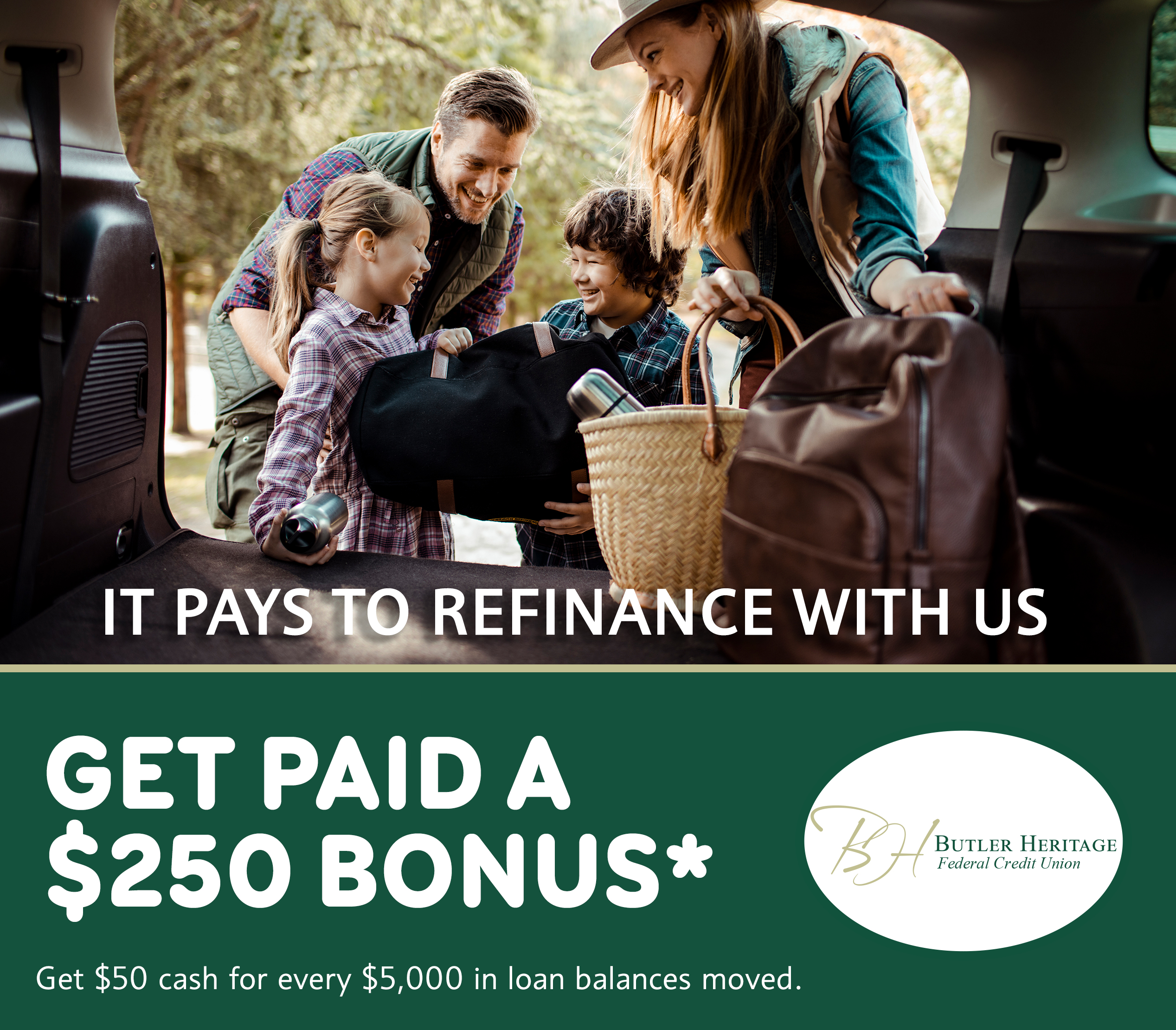 *Annual Percentage Rate (APR) valid on eligible loans will be the standard published rate and may vary depending on individual's credit history, terms chosen and underwriting factors. Minimum loan amount $5,000 for this offer. Loans will be approved up to current loan limits and under normal underwriting conditions. Offer valid on credit card, auto, motorcyle, boat, RV and personal loans. Offer excludes business loans and home loans. Offer valid only on new loans to Butler Heritage and cannot be used to refinance an existing Butler Heritage loan. In order to open a loan, you must first become a Butler Heritage member, be 18 years of age, and satisfy Butler Heritage's underwriing criteria, not all applicants will qualify. For eligible loans that are currently not held by Butler Heritage Federal CU, primary member will receive $50 for ever $5,000 in loan balances, up to a maximum amount of $250. Cash rebate will be deposited into the member's savings account within 10 days of loan funding. Cash reward is considered taxable income and the recipient is responsible for any reportable amount to the IRS. Butler Heritage reserves the right to reclaim the rebate dollars if the loan is paid off or refinanced prior to 180 days after loan funding, which may include delay of lien release until rebate dollars are collected by Butler Heritage. Offer subject to change or end without notice and cannot be combined with any other offer. Other terms and fees may apply, speak to a Butler Heritage Associate for more details.